Passing notes today: Mrs. Gosling
Hello fellow pub goers (our latest blog meeting upgraded from Starbucks to the local watering hole) -
While we were sipping our wine/beer and last of the spinach dip, us ladies discussed crock pot meals. Exciting? No. Necessary? Yes. See our little families are getting quite busy, as they tend to do and we are finding ourselves searching for easier, QUICKER meals to prepare. Every week there is a version of chicken, pasta, Chicken, Pasta, CHICKEN, PASTA on my kitchen table. This crowd isn't picky as long as it's hot and ready to eat. But, I am getting sick of the same old shopping list and it's cutting into my soccer time out back, standing at the oven all night. I need to embrace my little friend under the cabinet, THE CROCK POT. Ironically, my mother gave it to me and my hubby before we were married to make .... well, CHICKEN! As I was pulling out the crock pot, I had visions of football watching and comfort food.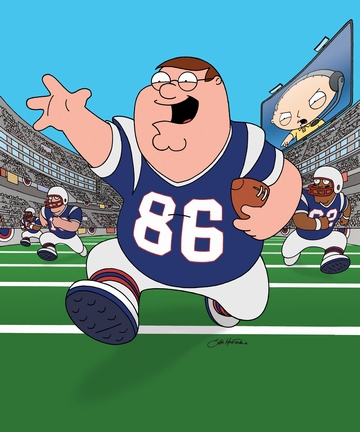 Can you smell that? Yup, that's the smell of yummy goodness cooking in the kitchen during a football game. Fall = rising heating costs, pumpkin picking and non-stop football watching. Me, no. I could care less about the sport, but I am surrounded by the other gender who love sitting on the couch and screaming at the TV. My job is to make the eats!
So naturally, I decided to whip up some DANG THAT IS GOOD, MAKES YOU WANT TO SLAP YO' MIMI.
Mimi = My Mother
A few years back, a family friend brought this over for a party (thanks Mama Trish) and we have been enjoying it ever since. It's good, it's easy, pretty affordable and EVERYONE loves it. It is perfect for any gathering (especially football Sundays) and can be prepared before, refrigerated and reheated.
Here it is:

And here is how you make it:


Pasta: Penne or Bowtie, 1 or 2 boxes
depending on your crockpot size
Alfredo sauce x 2
Bacon bits (optional)
Chicken breasts or tenderloins (appr. 2-4 pieces)
Emeril's All Natural Bayou Blast seasoning
Step 1: Sautee' or grill the chicken
Step 2: Cook the pasta, drain, quick rinse with water and transfer to the crockpot
Step 3: Combine 1.5 jars of alfredo sauce, 2 teaspoons of bayou blast, a pinch of salt and pepper
Step 4: Let sit in the crockpot for 1 hour, 10 minutes before serving add the other .5 jar of alfredo sauce and bacon bits
If you prefer to make the meal before hand, place all the ingredients in the fridge for up to 2 days. Transfer to the crockpot and heat for 2 hours. Serve warm, salt and pepper to taste. The bayou blast has a kick to it, if you want it spicier .... ADD more!
PS - if you want, leave the chicken out and make this a vegetarian meal. You could add your favorite seasonings and pair with a hearty salad, for an excellent meal!



Oh yea, so I thought that I was pretty cool with my crock pot meal but then I realized that I don't compare to these
ladies
. Check them out. They are two moms that started crock pot "mealing" Their quest for easy, quick meals has gone viral in the social media world. Now look at them, over 600,000 likes on Facebook and growing. Way to go ladies! Check out their website for family and budget friendly meals of all kinds!

What are you cooking up? Or, throwing in a big metal pot, plugging in and dishing out?
Off to watch the game and dive into the crockpot,
Mrs. Williams Comment: Yum, Mrs. G. that does look so good that I would slap your Mimi - wait, maybe not. I'm also impressed with the crockpot ladies. I'm wondering, have you come across a blog about take-out ladies? That's something I can really relate to.
Mrs. Kelly Comment: What a sweet nod to your mom. Did you and your siblings come up with that touching title? :) The recipe sounds great and you're right, perfect for a football afternoon. I'm going to retitle it for my husband-- Dang That Is Good - Makes You Want To Clean the Bathroom For Your Wife. :)